Personal point of contact
Pretheepan Sockalingasamy
sales@karley.eu

+49 (0)2361 - 979231 - 55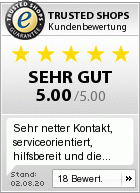 Leasing only available in Germany
Price Alert
To be informed when product price will go below the desired price please fill form below.
Brand:
EPSON
Product Code:
EPS3500
MPN:
C31CD54012CD
EAN:
8715946534237
Weight:
15.00 kg
Size (LxWxH):
310.00 cm x 283.00 cm x 261.00 cm
Technical Details:
colour label printer, ink-jet (multicoloured), media width (max.): 112 mm, print width (max.): 104 mm, speed (max.): 103 mm/s, USB, Ethernet, cutter, display, incl.: cable (USB), power supply unit, software, NiceLabel Starter Software, ink cartridge, order separately: power cable, colour: white

Epson TM-C3500, Cutter, Disp., USB, Ethernet, weiß Farb-Etikettendrucker, Tintenstrahl (mehrfarbig), Medienbreite (max): 112mm, Druckbreite (max.): 104mm, Geschwindigkeit (max.): 103mm/Sek., USB, Ethernet, Cutter, Display, inkl.: Netzteil, Tintenpatrone, separat bestellen: Schnittstellenkabel, Netzkabel, Farbe: weiß
Der Desktop-Etikettendrucker TM-C3500 von Epson ist ein Tintenstrahldrucker für den Inhouse-Druck von farbigen Etiketten on demand mit hoher Flexibilität bei minimalen Kosten. Schaffen Sie damit ideale Voraussetzungen für kurzfristig zu erstellende Materialien oder den Eindruck in vorproduzierte Etiketten. Der TM-C3500 ist konzipiert für zahlreiche matte, glänzende und folienbeschichtete Etiketten, Tickets und Preisschilder mit einer Breite von 30 bis 112 mm. Durch die vier separaten Tintenpatronen druckt er dabei besonders kosteneffizient.
Für optimale Druckergebnisse mit 103 mm/Sek. bei 360 dpi sorgt Epsons langhaltende DuraBrite Ultra Pigmenttinte, die selbst Wasser und feuchtes Wischen problemlos übersteht. Der TM-C3500 ist besonders bedienerfreundlich: Er verfügt über ein LCD-Display, das jederzeit über Druckstatus und Tintenstand informiert und lässt sich komplett von vorne bedienen. Damit ist eine Platzierung auch unter dem Tisch oder in einem Regalfach möglich. Schließen Sie den TM-C3500 ganz einfach über den USB-Port an oder machen Sie ihn mittels Ethernet-Schnittstelle zum Netzwerkdrucker.
Möchten Sie sich den Drucker einmal ansehen, oder benötigen Druckmuster - so wenden Sie sich bitte direkt an unseren Vertrieb oder kontaktieren uns doch einfach über unseren Supportchat: http://support.karley.de
Technology
Printing Width
104mm
Dimension
310mm x 283mm x 261mm (BxTxH)
Number of Ink Cartridges
4
Print resolution
Max. 720 x 360 dpi
Interfaces
USB, Ethernet
Weight:
15.00 kg
Div. Sizes
Diameter
4"
Drucker details
Print type
Inkjet
Print speed
103 mm/sec
Max. Labelwidth
112mm
Min. Labelwidth
30mm
General
Operating system
Microsoft Windows 2000 SP4 Microsoft Windows XP SP3 (32 Bit) Microsoft Windows XP SP2 (64 Bit) Microsoft Windows Server 2003 R2 SP2 (32 Bit/64 Bit) Microsoft Windows Vista SP2 (32 Bit/64 Bit) Microsoft Windows Server 2008 SP2 (32 Bit/64 Bit), Microso
Warranty
12 months
Accesories
Incl. Cutter Display